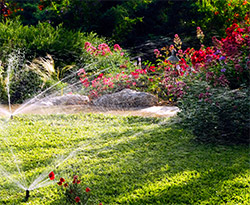 Residential Landscaping
Our team of professional landscape designers and landscape contractors will take on any residential landscaping project you may have in mind. We have the expertise and the experience to transform your landscape setting into one that you can be proud of and one that will be easy to maintain. This is done by choosing the right type of plants, trees and shrubs for you local climate and conditions. We want you to be able to enjoy your new landscapes without spending the whole weekend working on it.

Landscape Maintenance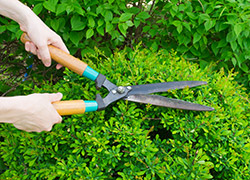 Are your landscapes in need of some regular and urgent TLC? If the answer is yes, then we are the company for you. Let our team come to the rescue and get your landscapes back in tip top shape. We will do all of the landscape maintenance work for you while you spend your free time doing the things that you really enjoy. For we understand how time consuming and labor intensive landscape maintenance can be. One of our experts will come out to your property and assess the needs and then develop a program for you. Or perhaps you just want a one-off cleanup. The choice is yours!

Commercial Maintenance
We at Takenaka Landscaping Company Inc have been providing commercial maintenance services for many years and with great success. We have gained a good reputation for attention to detail and very efficient commercial maintenance work. So, if you are looking for a company to take care of the grounds of your business or the common grounds of a complex of townhomes or condominiums; then contact us today and we will come out to the site and give you a free consultation. We will work with you to develop a regular program of maintenance that will keep the grounds looking neat, tidy and vibrant.

Sprinklers and Irrigation
There are so many benefits of having a sprinkler and irrigation system installed for your lawns and landscapes. Some of them include having an automated system so that you don't have to even think about watering your lawns and plants; it will be done automatically. Also you will find that you will save on water and, of course, save on time. There really is no better way of maintaining lawns and landscapes. We can help you decide on the type of irrigation system for your particular property and then also install it for you. Our professional contractors can also repair and maintain your irrigation systems to ensure that they are performing at their best.

We Provide Services to the Following Cities and Towns in HI: